Hours
Monday CLOSED
Tuesday 4:00 PM – 6:00 PM
Wednesday 1:00 PM – 5:00 PM
Thursday 1:00 PM – 5:00 PM
Friday 1:00 PM – 5:00 PM
Saturday  10:00 AM – 5:00 PM**
Sunday 10:00 AM – 5:00 PM
We are closed on the following days in 2023: Dec 22-25; Dec 29 – Jan 1, 2024
**Saturday Dec 2nd is the Holiday Parade in town, hours will be limited from 1PM to 5PM
Location & Parking
The Friends Bookstore is located at 110 E Main Street next door to New Museum Los Gatos (NUMU), in the former library building's children's space. We have two entrances—one accessible from the path behind the Veterans Memorial, and a second at the northwest corner of the fountain plaza.
Parking is widely available in area around the Friends Bookstore, which is also extremely walkable from beautiful downtown Los Gatos. The nearest parking is the lot on Pageant Way, which has accessible parking spaces as well as electric car charging. Note that this lot—and much of the surrounding area—has time restrictions. Please be aware of enforcement days and time limits.
Online Store
In addition to our physical store, we list some of the more rare and valuable books—for exceptionally reasonable prices—in our digital bookstore on Amazon. We encourage you to browse and shop our Online Bookstore to further your support for programs at the Los Gatos Library.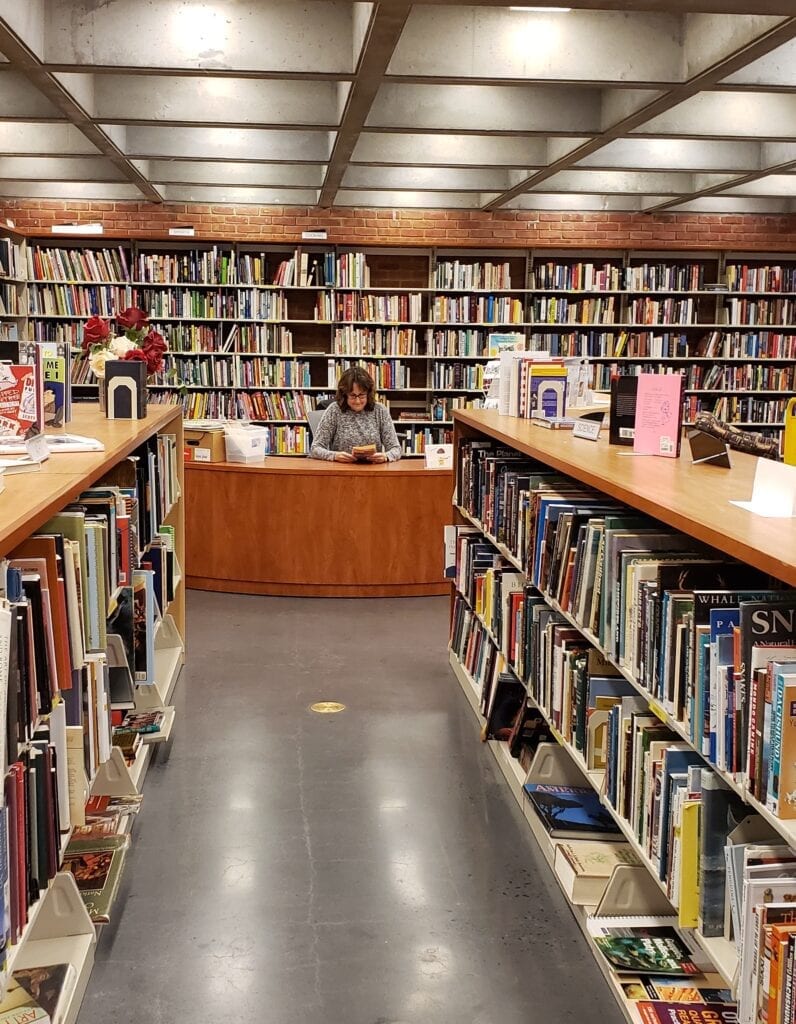 We always have great books at amazingly low prices.
---
Your Bookstore Donations Raise Funds for the Library
How to Donate Books
First off, thank you so much for your generosity in making a donation and showing your support for the Los Gatos library.
We accept lightly used books on Tuesdays and Thursdays from 1:00 PM – 3:00 PM. The location for drop-offs is on the East side of the Los Gatos Library at 100 Villa Ave, which faces the back parking lot. A volunteer will meet you at the doors that open onto the back parking lot.
Some things to note:
If you have a large number of books to donate (over 100), please email us in advance.
We cannot accept encyclopedias or magazines.
Please do not abandon donations without speaking to a volunteer (this makes our lives so much easier and we'd love to say thank you!)
---
Join Us as a Volunteer!
Join a fun team of book-loving volunteers and choose from a variety of positions, from sorting donations to shelving, sales and posting on our online book store. Find your niche, help support programs at our beautiful library and connect with a group of passionate volunteers. If you are a current high school student, mention this when you reach out, we have a program for you to earn community service credit.
To find out more about volunteer opportunities, send us a quick email or call us at (408) 354-2665.